Fall in Love with The Simple Pleasures of The Season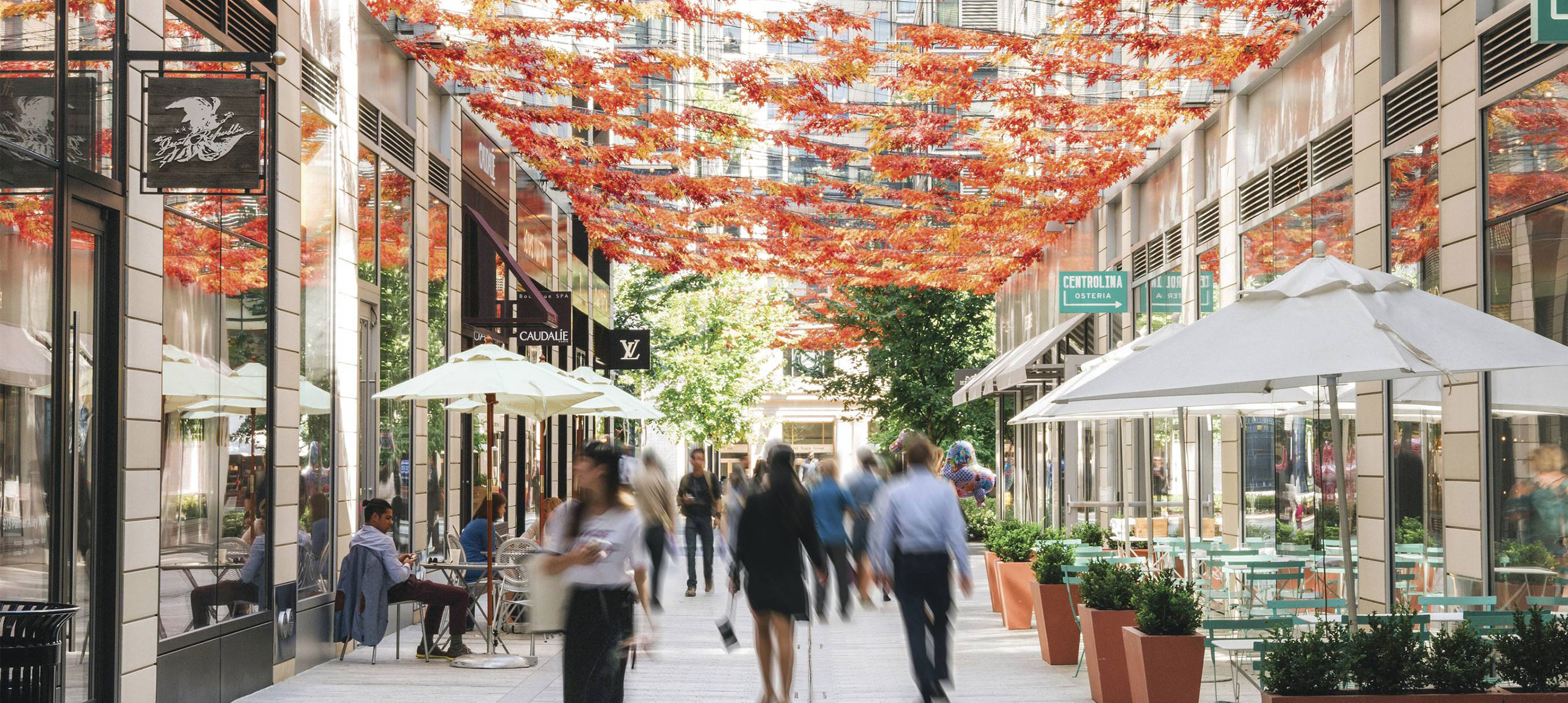 CityCenterDC announces autumn inspired activities.
---
Washington, DC (september 23, 2020)
CityCenterDC is delighted to announce its lineup of safe and socially distanced fall events for 2020. As temperatures dip and leaves turn glowing red and yellow, our thoughts shift to outdoor adventures that help us make the most of this moment, from leisurely dinners al fresco with friends to an afternoon strolling along Palmer Alley.
Celebrate the simple pleasures of the season—cozy wardrobe updates, festive drinks, hearty comfort food, and fresh flowers—at CityCenterDC. There's no better way to celebrate the crisp, cool days of fall than with a glass of wine and dinner on the patio at your favorite restaurant. Whether you're dreaming of the tender gnocchi at Centrolina, a juicy ribeye from Del Frisco's Double Eagle, or the creamy truffle risotto at Fig & Olive, it's easy to indulge in your favorite comfort foods in the spacious outdoor dining areas at CityCenter DC. For a dining experience that's a bit more private, discover the Conrad's secret garden. Experience an intimate outdoor setting on the third-floor terrace while enjoying refreshing garden-inspired cocktails and dishes.
---
WHAT
This year CityCenterDC presents Flower Power Weekends, beginning this weekend to celebrate the official first weekend of Autumn. Guests visiting CityCenterDC can enjoy two petal-pushing vendors, Blue Ribbon Floral and Lily's Flower Truck and live music from local DMV-based Violinist Stephanie Mathias who prepared a beautiful live performance featuring her award-winning violin playing.
---
WHEN
Blue Ribbon Floral
Saturday, September 26
Friday, October 9
Saturday, October 10
Friday, October 16
Saturday, October 17
Friday, November 13
Saturday, November 14
Friday, November 20
Saturday, November 21
Lily's Flower Truck
Friday, October 2
Saturday, October 3
Friday, October 23
Saturday, October 24
Friday, November 6
Saturday, November 7
Stephanie Mathias's Performance
Friday, October 16
Saturday, October 17
---
TIME
Stephanie Mathias's live performance 6:30 PM – 8:30 PM
---
WHERE
825 10th St NW, Washington, DC 20001
---
All events are free and open to the public and cameras are welcome. For interview requests and exclusive photos, please contact Kenzie Fisher at TAA Public Relations at kenzie@taapr.com or 941-744-6341.