CityCenterDC Brings Waves of Color to The District with Summer Stream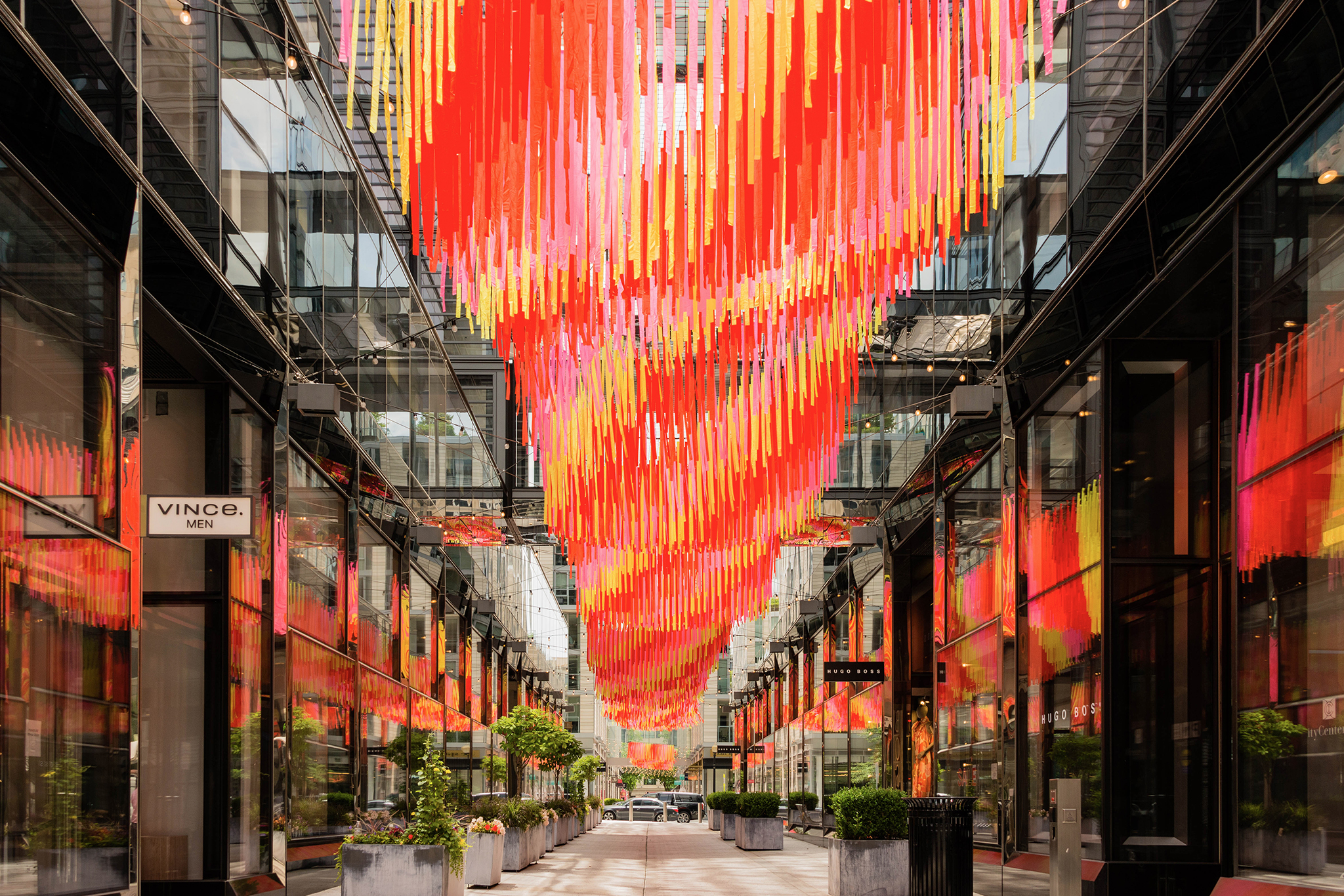 A sea of 28,000 chromatic ribbons will blanket Palmer Alley beginning June 9.
---
WASHINGTON, DC (june 9, 2021)
To celebrate the upcoming summer months, CityCenterDC introduces Summer Stream, a cascade of colorful ribbons hanging overhead in Palmer Alley. As patrons shop their favorite stores and pop into restaurants this summer, they will be met by ripples of color suspended above.
CityCenterDC has become well-known for its Instagrammable overhead art installations in Palmer Alley and this season is no exception. After an unprecedented year, CityCenterDC brings joy to the district with its vibrant streams of ribbons.
---
WHAT
#CCDCSummerStream brings 28,000 dazzling ribbons to Palmer Alley. The installation, which took more than 250 hours of labor, is 520 feet long, 10 feet wide, and totals 16 miles of ribbon. This installation was carefully created in collaboration by DC-based experiential art and events company Design Foundry.
---
WHEN
#CCDCSummerStream will reside in CityCenterDC from June 9th until after Labor Day.
---
WHERE
Palmer Alley at CityCenterDC, 825 10th St NW, Washington, DC 20001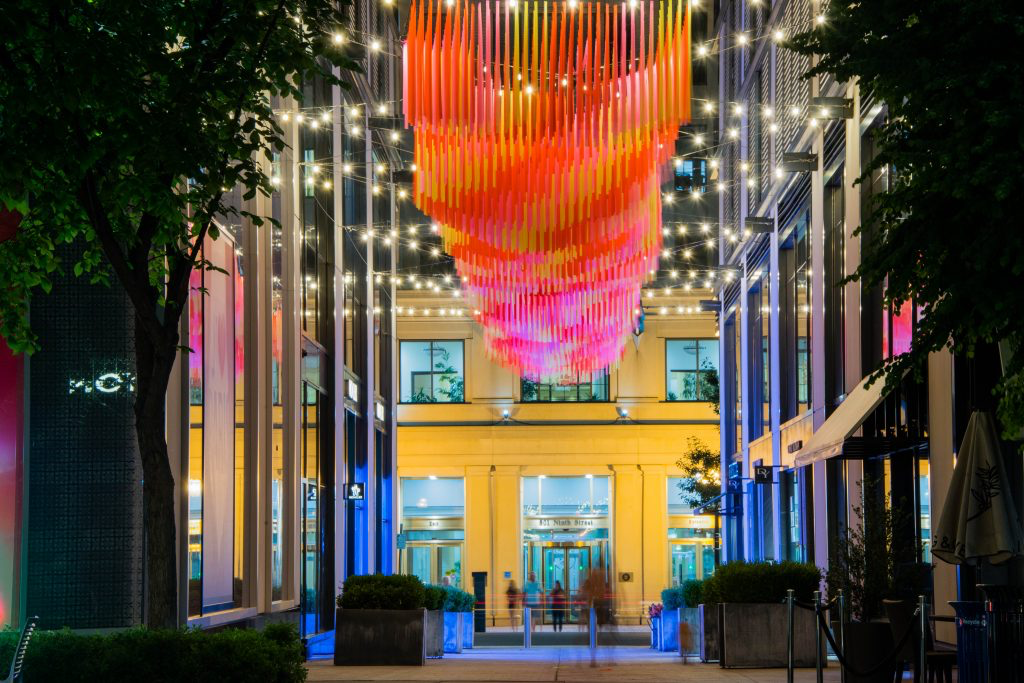 ---
CityCenterDC has worked diligently to create an environment and neighborhood for visitors and residents to enjoy safely and will continue to welcome the community with a mission to Spread Joy Not Germs.
Please contact Ashley Arias, TAA Public Relations, Ashley@taapr.com for more information about the event. For more information and updates on CityCenterDC retailers and restaurants please visit https://www.citycenterdc.com/. Follow @CityCenterDC on social.