CityCenterDC Celebrates Spring with Seasonal Art Installations and Fresh Retail Offerings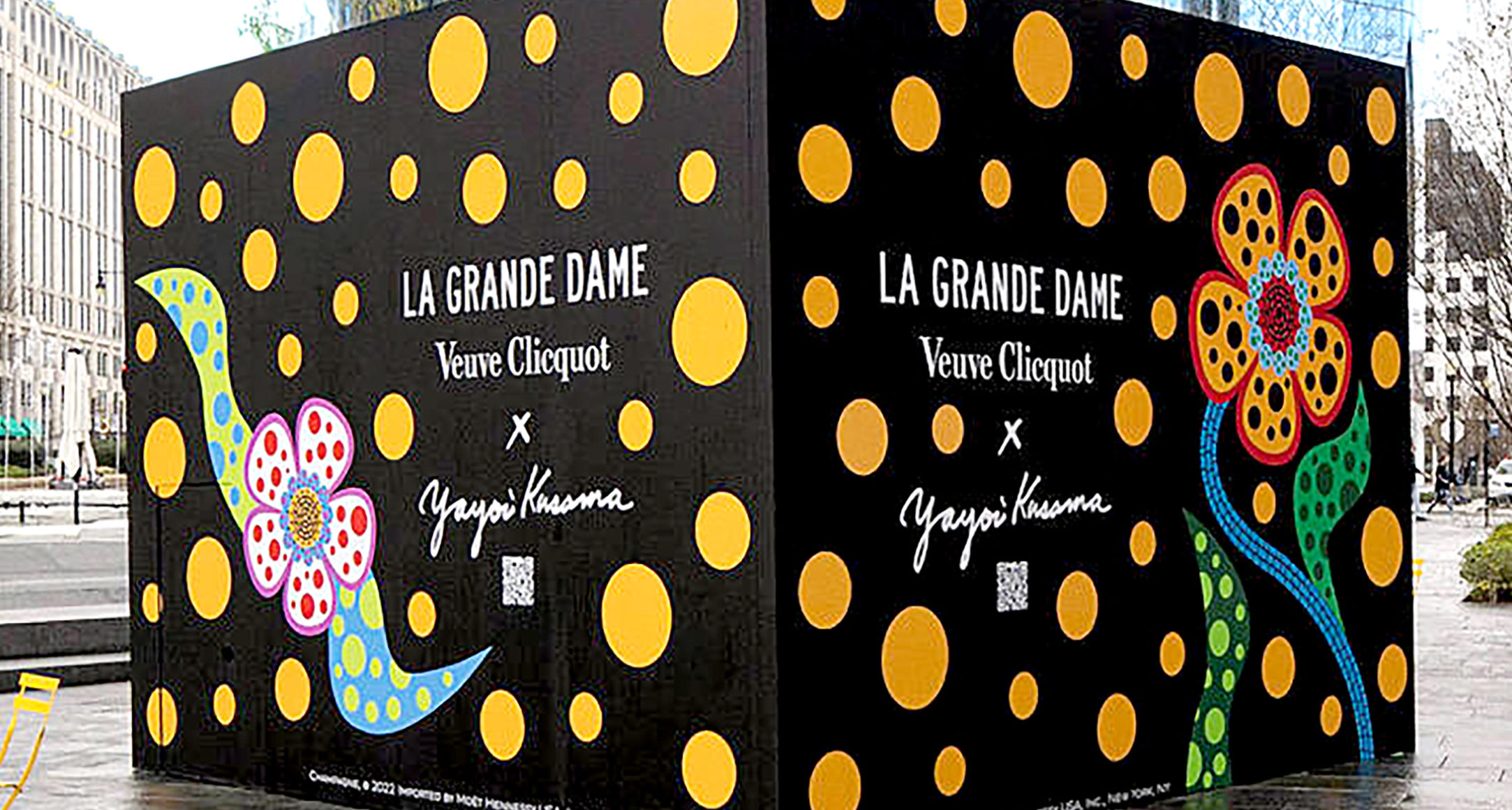 Spring arrives in style at CityCenterDC with new luxury brands.
---
WASHINGTON, DC (MARCH 31, 2022)
As cherry blossom season trumpets the arrival of spring, CityCenterDC is welcoming the season with an array of exciting art installations, live entertainment in the Plaza, and a host of new luxury tenants. Visitors can anticipate festive art and entertainment including performances from a TikTok trending cellist and the return of the beloved spring decor–this time in the form of pretty pink lanterns–floating over Palmer Alley.
In celebration of the Hirshhorn's highly anticipated Kusama exhibit, La Grande Dame by Veuve Clicquot brings the spirit of Madame Clicquot to Washington, DC through modern art experiences inspired by Yayoi Kusama. CityCenterDC will feature two public art installations including the iconic Kusama piece commissioned by La Grande Dame "My Heart That Blooms in the Darkness of the Night," which is on display for the first time in the U.S., and an inspired interactive gift box that dons the signature Veuve Clicquot yellow and prized Kusama dots.
"Bringing art to CityCenterDC and connecting with the community is a top priority for us," said Timothy R. Lowery, Director of CityCenterDC. "We hope the experiences we have curated at CityCenterDC this spring will bring the Downtown DC community together through art."
With the arrival of spring, CityCenterDC is also pleased to announce the arrival of three new tenants opening their doors this spring and summer. Swiss brand Akris ushers in sleek and effortless designs to CityCenterDC, while Tatte Bakery & Cafe will open its sixth location in the DC area at the luxury destination. The Boston-grown cafe will include expansive outdoor dining and 177 seats. Brioni will officially open this spring/summer after hosting a pop-up location at CityCenterDC, offering the brand's famous made-to-measure service and tailored clothing. These tenants bring exciting new places to dine, shop, and explore to the center in the coming months.
---
WHAT
Visitors can snap their best selfies with the gift box installation in the Park at CityCenterDC and discover a sea of lanterns in shades of pink overhead. Moreover, a lineup of engaging talent and sweet treats will enliven the Plaza this spring. To kick off the spring season, locally loved TikTok trending cellist Andrew Savoia will perform live in The Plaza at CityCenterDC, putting a modern twist on classical music. For sweets lovers, local candy company Sugar and Ice will hand out personal-sized candy bags to the guests. In addition to weekly blooms from Lily's Flower Truck in the Plaza (12-5 PM Friday-Sunday beginning on March 25th), Founder Catherine Soltesz will create a stunning spectacle of bursting blooms in the Plaza as well.
---
WHEN
Gift Box Installation
Andrew Savoia's Performance
March 26, April 1, April 2, April 9, 6:30 PM – 8:30 PM
Sugar and Ice
March 19 and each Saturday April 2 – 16, 12 PM – 4 PM
Catherine Soltesz's Blooms
---
WHERE
Palmer Alley at CityCenterDC, 825 10th St NW, Washington, DC 20001
---
For more information and updates on CityCenterDC retailers and restaurants please visit https://www.citycenterdc.com/. Follow @CityCenterDC on social.