CityCenterDC Unveils The New "Celebrating You" Campaign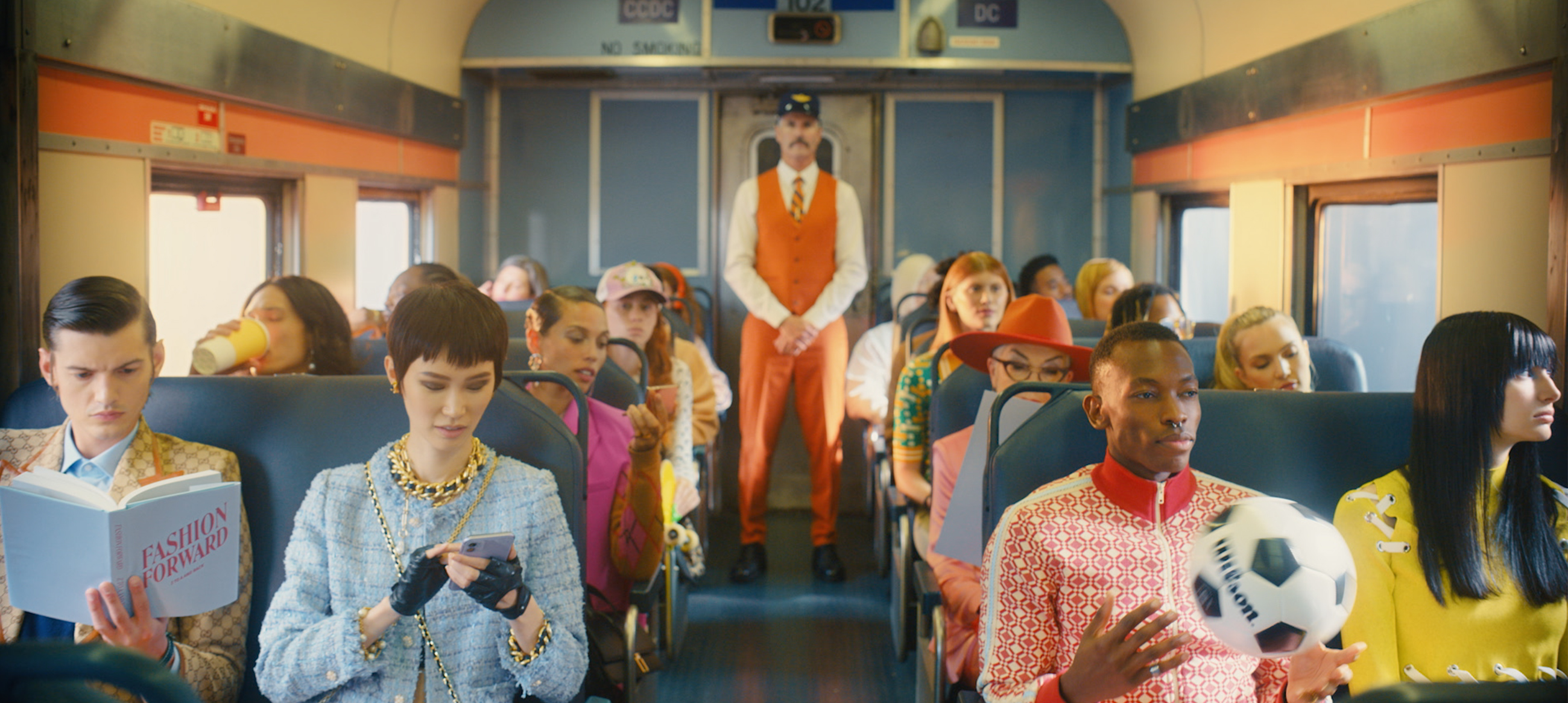 "Celebrating YOU" takes you on a whimsical journey of self-expression through the Nation's Capital
---
WASHINGTON, DC (SEPTEMBER 14, 2022)
CityCenterDC ushers in a season of creativity with the premier of the "Celebrating YOU" campaign. Developed in collaboration with Design Army, an award-winning creative agency, and produced by Dean Alexander, the striking video features dazzling color, spunky fashion, and dreamy vignettes that inspire the audience to celebrate self-expression.
"Here at CityCenterDC, we're continually looking to create exceptional experiences," notes Timothy R. Lowery, Director at Hines and General Manager of CityCenterDC. "Whether you're spending a sunny afternoon perusing our outdoor spaces, settling into an intimate dinner at one of our world-class restaurants, or picking up new, coveted additions to your wardrobe, CityCenterDC is where you come to express yourself."
"Celebrating YOU" brings the euphoric feeling of truly celebrating yourself, whether through fashion, food, or fun, to life. CityCenterDC has long been a property that brings public art, events, and experiences to the heart of Washington, DC, for everyone from patrons to passersby to enjoy. From stunning overhead installations in Palmer Alley to ballet performances to summer bubble shows, plus luxury shopping and dining, there is something for everyone at CityCenterDC. The newest campaign beautifully depicts the many ways you can celebrate yourself and your creativity.
The inspiration behind the fashion featured in the campaign came from across eras and styles to illustrate that self-expression comes in many forms. Traveling through famous Washington, DC monuments and landmarks, the dynamic nature of the city shines through. The campaign highlights that DC is a city that celebrates everyone who visits, through history, architecture, sports, fashion, and of course food, much like CityCenterDC.
"A major part of the art direction was finding the right way to celebrate DC with bold and unique colors to depict the city we know and love properly," explains Pum Lefebure, co-founder, and chief creative officer of Design Army. "Style in DC is not about trends, it's about longevity and quality, and this campaign brings that to life."
The "Celebrating YOU" campaign marks the third time CityCenterDC has collaborated with the creative teams at Design Army and Dean Alexander Productions. The previous two campaigns, "District of Joy" and "Find Your Joy", went on to win Emmy Awards in 2018 and 2021. "Celebrating YOU" represents the next chapter in CityCenterDC's creative journey of expression. The campaign includes a 60-second video, in addition to still images, that will appear in print, online, outdoor, and mobile channels, and on local broadcast television outlets.
While strolling through CityCenterDC this fall, the campaign comes alive. CityCenterDC brought back the beloved multicolored streamers featured in this year's campaign to Palmer Alley to give everyone a chance to feel a part of the "Celebrating YOU" campaign. In the common areas, branded tables and chairs await shoppers to enjoy a coffee or meal from one of our nine restaurants on the property.
---
For interview requests and exclusive photos, please contact TAA PR's Ali Zeliff via email at ali@taapr.com or via phone at 724-771-2352.