LIGHT UP the HOLIDAYS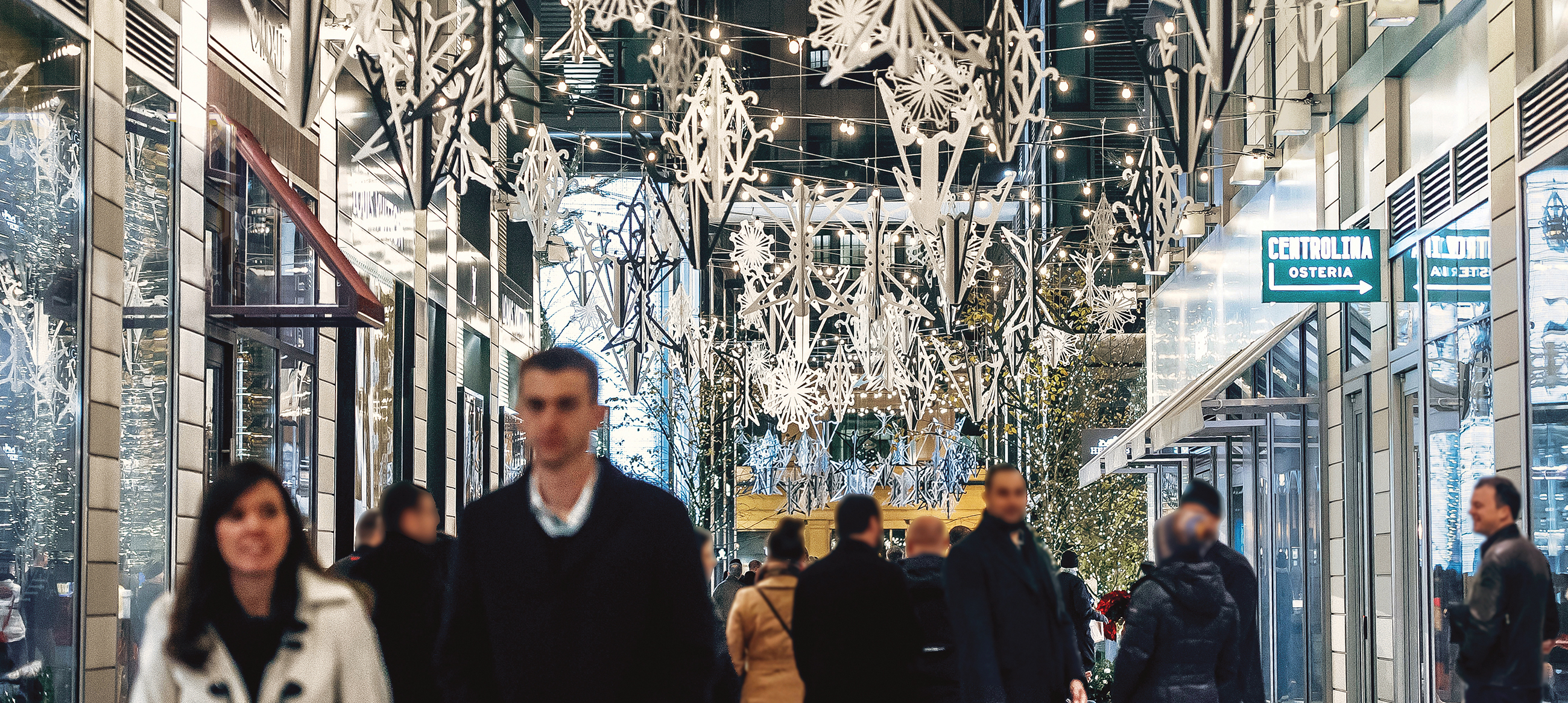 Our most salient holiday memories are solidified out in the crisp winter air.
Wandering amongst CityCenter's many open concourses — dressed up in their festive finest — delivers just that. First, our iconic Palmer Alley comes decorated with bright, eye-catching snowflakes in a stunning installation called "Dream Closet." From there, head a touch north to New York Avenue NW where you'll witness our 75-foot holiday tree decked out with 150,000 lights and 4,500 ornaments. A new addition to the CityCenter property, the dazzling, larger-than-life Tiffany & Co. ornament is perfect for snapping a holiday pic. For even more festive fun, take in the sweet holiday sounds of Apollo Chamber Music in The Plaza and The Park Fridays and Saturdays from 5:00 – 7:00pm
during the first three weekends in December. Then, on Saturday, December 3, 10, and 17, experienced a whimsical Candy Land-themed candy cart by Sugar & Ice which will be parked in The Plaza where passers-by can pick up specially made treats from 12:00 – 4:00pm. All of CityCenter's activities are complimentary, but we would love for our guests to help us raise $10,000 in support of the Children's National Hospital (we'll be matching up to $10,000!) Just a little something meaningful to sweep you up in the spirit of the season.
Follow us on and tag us @citycenterdc on Instagram.
SHOW OFF YOUR HOLIDAY
STYLE ON INSTAGRAM
Coming to CityCenterDC to cross off your to-buy list or do a little shopping for yourself? Snap a pic at CityCenterDC and be sure to tag us @CityCenterDC
A MOMENT FOR MAGIC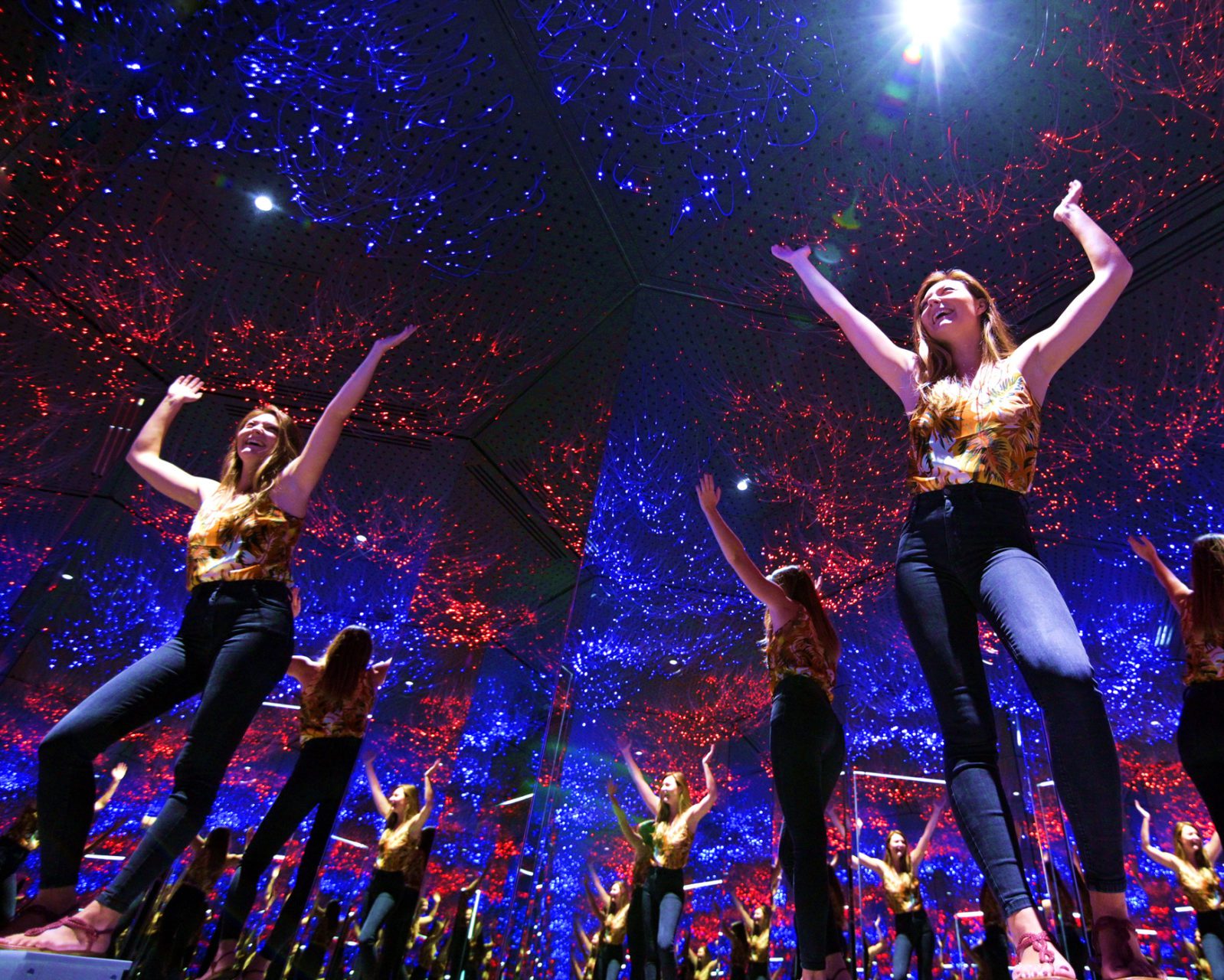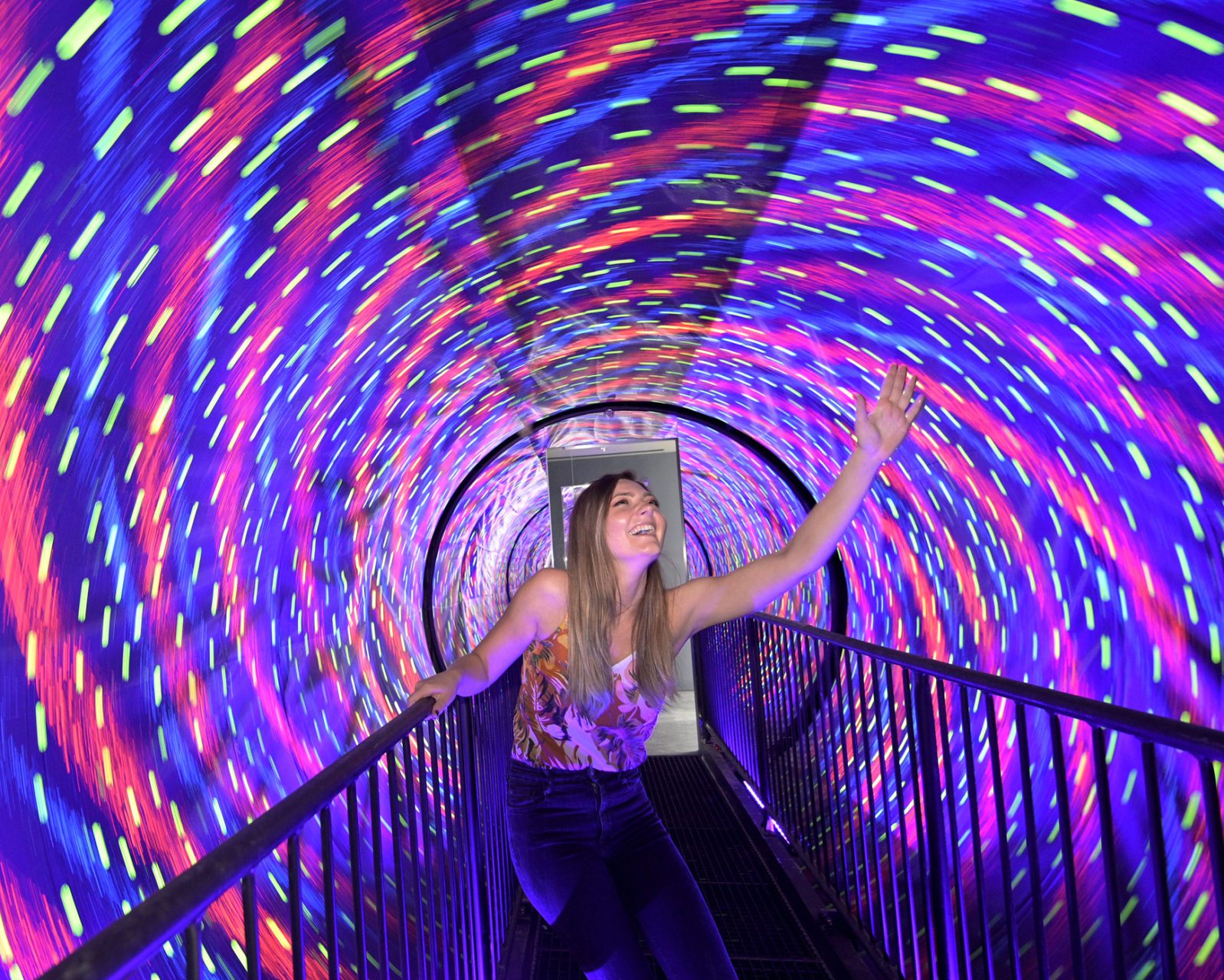 Ready for an outing like no other?
Trick your mind at the Museum of Illusions, exclusively at CityCenterDC.
With its grand opening on December 13th, visitors can immerse themselves in holograms, optical illusions and mesmerizing rooms designed to be brain-teasing experiences. Over 50 mind-bending exhibits that satisfy the senses — including a Tilted Room, Vortex Tunnel and Clone Table — make for the perfect night out for the whole family.
For more info: moiwashington.com
Follow @museumofillustrations_dc
You may also like