Summer Groovefest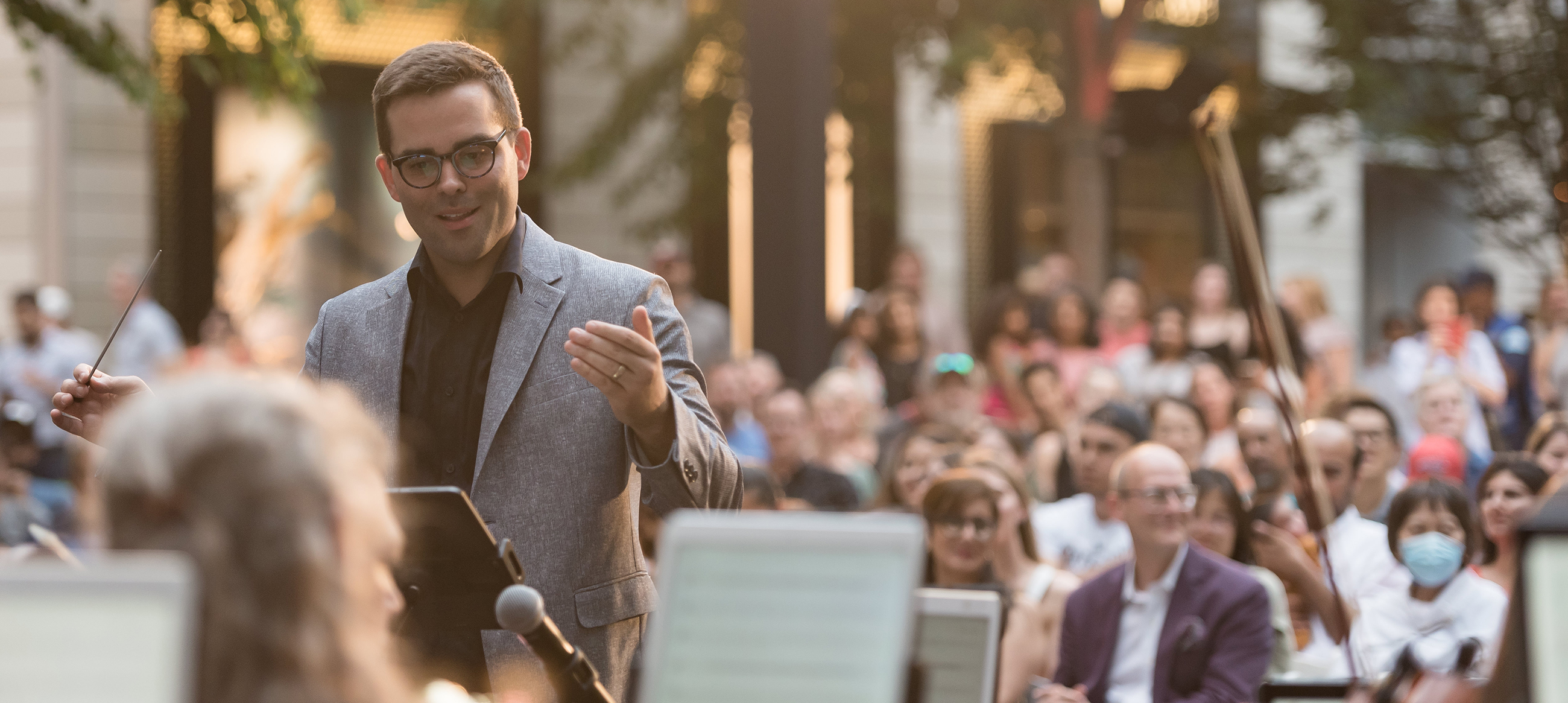 Free Concerts in July
We've partnered with American Pops Orchestra—an award-winning DC-based company that takes pop classics and transforms them into orchestral masterpieces—for a series of free concerts in the month of July. The performance is a unique opportunity to immerse the whole family in a dynamic soundscape that plays into classic nostalgia.
SUMMER GROOVEFEST
Performances & Schedule:

• July 13th:
Groove City, featuring Alan H Green, Mya Hunter, & Rayshun LaMarr

• July 20th:
Diva Rewind, featuring Katie Mariko Murray, Nova Payton, & Bayla Whitten

• July 27th:
Mirrorball Magic, featuring Billy Gilman, Sydney James Harcourt, & Hilary Morrow
Events begin at 7:30 pm and are open to the public; tickets not required. All concerts are free to the public and appropriate for audiences of all ages! Seating is first come first serve. Concerts will last approximately 60 minutes.
Read on for an interview with conductor Luke Frazier to find out what you can expect.
Follow @theamericanpops on Instagram.
MEET MAESTRO LUKE FRAZIER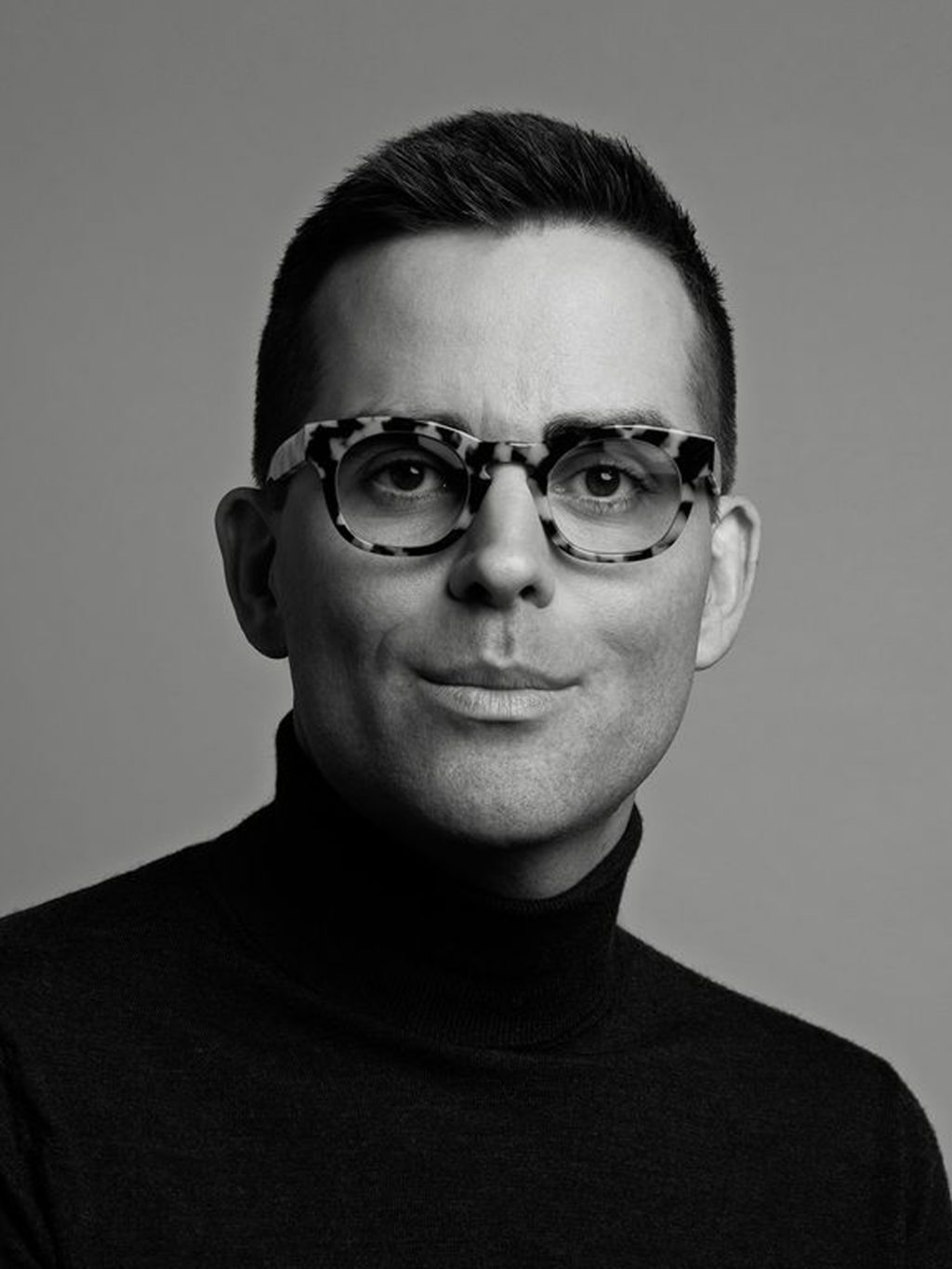 "I'm very careful to make sure the orchestra and singers can hear well and the audience is getting a product that's pleasurable."

LUKE FRAZIER
We spoke with APO's conductor Luke Frazier about the process of transforming pop songs into cool, classical renditions, and some unexpected hits you might hear on its three-day run at CityCenterDC.
Q&A:
How do you go about deciding which pop songs are included in the performances?
"I like to think about the songs that I love, songs that I know I can completely lose myself in. If I love the music then surely the players and singers will and that love and excitement is infectious with an audience. I usually make a large list of pieces that I really love and run that by the singers and we work together to get it just right for each and every show we perform."
Who are some artists whose work we might recognize in the performances?
"In putting together the three programs—Motown, Divas and Disco—I wanted to pick three types of music full of a full range of emotion. You're going to hear the majesty and power of artists like Aretha Franklin and Stevie Wonder, the unbelievable strength of Whitney Houston and Celine Dion, and the live-each-day-like-it's-the-last type of artists like Earth, Wind & Fire and the Bee Gees. These concerts are going to be full of music by artists that have touched all of our lives—music that gets us through tough times and helps us remember to celebrate the great times!"
Do you have a favorite rendition of a song that's being performed?
"It's difficult picking a favorite rendition of the songs we're going to be featuring this month. To be honest, my favorite part of each song is the unique artistry each of our guest singers will bring to the pieces. Let's just say you're going to hear familiar versions of songs and some real surprises that were B-sides on records from many eras."
What is the most challenging part about taking this classical application and applying it to contemporary songs?
"I'm fortunate that the players of APO are some of the most versatile and passionate I've ever had the pleasure of working with. Getting to the crux of other styles with other orchestras can be difficult oftentimes, but with APO, it's in our DNA. Every piece is treated with respect and care. We put the same concern and attention in the music of Edward Elgar as we do Earth, Wind & Fire."
Does playing in the open-air Plaza impact acoustics versus indoors? What are some behind-the-scenes elements you need to do to adapt to a new setting?
"One thing I learned early on with APO is to work with top-notch sound technicians and sound crews that understand the unique balance I'm trying to achieve in each concert. So often in rehearsal I'm working on different colors and shades of sound and the only way that can be conveyed outdoors is through a masterful audio technician. I'm very careful to make sure the orchestra and singers can hear well and the audience is getting a product that's pleasurable."
You may also like